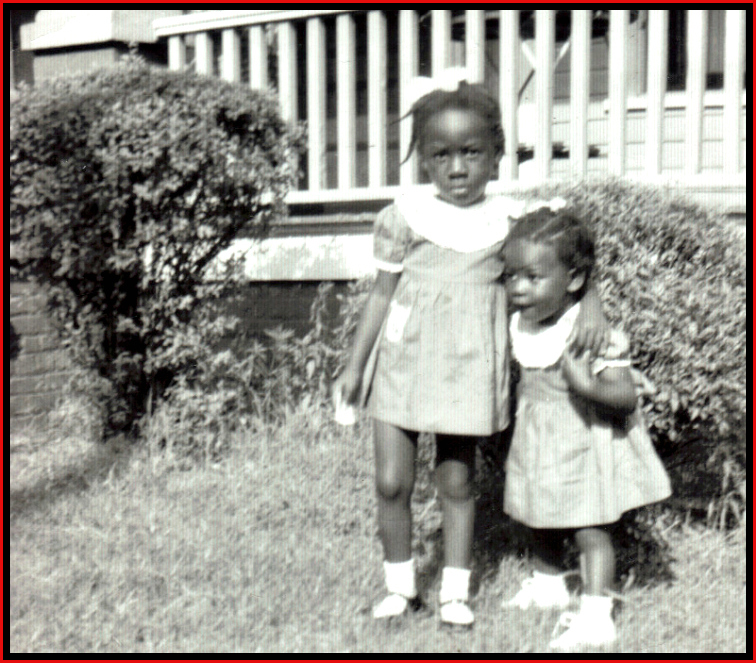 The above picture is of my older sister and me.
A relative took this picture in Goldsboro, North Carolina, about 1953.
I am about three years old, and my sister is about 5.
I was born in Greensboro, North Carolina, in 1950 to Mr. and Mrs. John L. Washington. I had an older sister—two brothers were born after me.
After graduating from James B. Dudley high school in 1968, I went to New York University School of the Arts and studied theater and acting. My first professional role was as an original cast member in the Washington DC production of Godspell.
I went on to have what I call a fruitful theatrical career. I was not famous, rich, or a household name. However, I had plenty of work and enjoyed traveling with various shows.

I lived in San Francisco for several years and married my second husband at Fisherman's Wharf.
My book, You Don't Know Crazy – My Life Before, During, After, Above, and Beyond Mental Illness, was published in 2008. It is an autobiographical, inspirational book in which I share the story of how mental illness stole my life and how I stole my life back.
I am the mother of two wonderful daughters, and I have two fabulous granddaughters. I currently live in New York City.
Thank you so very much for visiting!!